Network Rail boss claims deal within 'touching distance' as five days of strikes begin – business live | Business
Key events
In the financial markets, Shore Capital analyst Peter Ashworth is cautiously optimistic for this year:
2022 ended with a whimper rather than the Santa rally we had hoped. The year-end reviews make dispiriting reading. The FTSE 100 ended up "flat" on the year, maintaining the rally seen since midOctober. In 2022, the market has absorbed nine increases in interest rates, inflation at 10.7%, (close to a 40-year high) and a 0.3% fall in GDP in Q3 22.

Against this backdrop, the outlook for 2023 looks better with interest rates peaking and inflation expected to be coming down. With undemanding valuations, we start the new year with a more upbeat view. One resolution we hope to keep.
Network Rail chief negotiator: Deal within 'touching distance'
Tim Shoveller, chief negotiator for Network Rail, which maintains and runs the track, is optimistic that a deal can be achieved in the long-running rail dispute between unions led by RMT and Network Rail. He told BBC Radio 4's Today programme:
What we're saying to the RMT is we know which areas have been misunderstood by some of our staff, their members, and we want to make sure that we can work with the RMT now to make clarifications where there has been misunderstanding and put the deal out again.

We only need 2,000 people who voted 'no' last night to change their vote, and the deal will pass, so we think that's within touching distance.
Meanwhile, RMT boss Mick Lynch, who is on a picket line at Euston station in London this morning, has again accused the government of blocking a deal.
Investors should brace for another turbulent year
Investors should brace for another turbulent year in the financial markets, economists have warned as central banks fight inflation, China reopens its economy after Covid-19 restrictions and the Ukraine war pushes the global economy towards recession.
The first half of the new year is likely to be choppy, according to Wall Street predictions, after global markets suffered their biggest fall since the 2008 financial crisis last year.
But the US S&P 500 is still expected to end 2023 a little higher than it began the year. The average target of 22 strategists polled by Bloomberg has the S&P 500 ending 2023 at 4,078 points – about 6% higher than it ended 2022.
Economists predict the US Federal Reserve will slow its interest rate hikes this year, as the outlook for America's economy sours. US inflation has dropped back from its peak last summer, while the series of Fed rate hikes in 2022 has also cooled the housing market.
"We believe that a period of sub-trend growth is inevitable, and recession risks are high as the lagged effects of tighter monetary policy work their way through the economy," said Brian Rose, senior US economist at UBS Global Wealth Management.
Most UK train services out of action as five days of strikes begin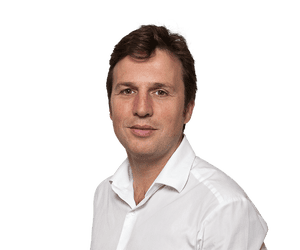 Gwyn Topham
UK rail strikes also continue, with tens of thousands of railway workers walking out today, as the row over pay, jobs and working conditions remains unresolved. Our transport correspondent Gwyn Topham reports:
The first of five consecutive days of national rail strikes have begun, closing much of Britain's rail network and leaving only a skeleton service for commuters on urban and intercity lines.
Passengers were being urged to attempt to travel only if necessary, with about 20% of trains expected to run and scheduled hours of operation cut back to between 7.30am and 6.30pm.
Members of the Rail, Maritime and Transport union at Network Rail and 14 train operators are striking for two 48-hour periods, starting on Tuesday and again from Friday.
With signalling staff among the 40,000 RMT members on strike, much of the railway in Wales, Scotland and less populous regions of England will not run at all, while service frequencies will typically be reduced to one train an hour on major routes.
The latest action comes with no immediate resolution in sight to the long-running row over pay, jobs and working conditions on the railway. Unions claimed on Monday that rail companies were "in despair" over the government's handling of the pay dispute, with the Treasury now effectively controlling what settlement can be made.
Mick Lynch, the RMT general secretary, said there had been "radio silence" from the government since a meeting in mid-December.
Introduction: China factory slide intensifies; economists say UK faces worst recession in G7
Good morning, and welcome to our rolling coverage of business, the financial markets and the world economy.
The New Year has started with a warning from the International Monetary Fund's head, Kristalina Georgieva, that a third of the global economy will be in recession this year, and that 2023 is going to be tougher than last year. Economists are warning that the UK faces the worst and longest recession among G7 countries.
According to the Financial Times's annual survey of leading UK-based economists (a poll of 101 analysts), a a clear majority said the inflationary shock caused by the Covid pandemic and Russia's war in Ukraine would persist longer in the UK elsewhere, forcing the Bank of England to keep interest rates high and the government to run a tight fiscal ship. More than four-fifths expect the UK to lag other major economies, with the UK economy already shrinking.
John Philpott, an independent labour market economist, told the FT:
The 2023 recession will feel much worse than the economic impact of the pandemic.
In China, factory activity declined at a sharper pace in December as surging Covid infections disrupted production and held back demand, after Bejing removed most Covid restrictions, according to a survey.
The Caixin/Markit manufacturing purchasing managers' index fell to 49 in December from 49.4 in November. It has been below the 50 mark that separates growth from contraction for five months. The reading was the lowest since September, but slightly better than expected. China's larger official PMIM survey on Saturday showed a much sharper contraction, with the activity index falling to the lowest in nearly three years.
In the first week of the year, we will get the minutes of the last US Federal Reserve meeting (on Wednesday), US jobs data on Friday, and the Opec oil cartel will also meet.
Some Asian stock markets bounced back from earlier losses, with Hong Kong's Hang Seng up 1.6% and the Shanghai Composite rising 0.9% while Japan was closed for a holiday. However, the Australian market lost 1.3% and the South Korean Kospi slipped 0.3%.
Naeem Aslam, chief market analyst at trading platform Ava Trade, says:
2023 has started with further escalation of tensions between Russia and Ukraine as a missile strike on a Russian military facility in the occupied territory in Ukraine killed 63 troops. This is more than likely to have an even more aggressive response from Russia. Overall, it doesn't look like 2023 has started with a downshift in tensions between the two countries, and it is more than likely that the situation may actually become even worse after the current incident before becoming better.
The Agenda
8.55am GMT: Germany unemployment for December (forecast: 15,000, 5.6% rate)

9.30am GMT: UK S&P Global/CIPS Manufacturing PMI final for December (forecast: 44.7)

1pm GTM: Germany Inflation for December (forecast: 9.1%)

2.45pm GMT: US S&P Global Manufacturing PMI final for December