Chopper crash brought parkland to standstill, witness says
A woman who witnessed the
deadly Gold Coast chopper crash
says the collision brought a busy holiday parkland to a sudden stop as crowds watched in horror.
Laura Moran told Today she was at the Broadwater Parklands with her family when the crash took place.
"The noise was — I have never heard anything like it," she said.
"It wasn't a bang, it was like a whoosh that was almost like metal hitting metal, I guess.
"It sort of sent this wave through the parklands and the entire parklands went silent. Everyone just sort of looked up in shock."
Four people were killed in the crash, while three more are fighting for their lives in hospital.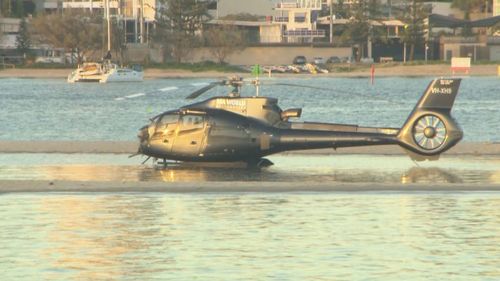 One helicopter managed to land properly, while the other crashed onto a shallow sandbar.
"It was eerily quiet. And then you heard the thud," Moran said.
"The family next to us, the lady said, 'Oh, my God, that was helicopters'."
She said the people in the parklands had run en masse to the waterfront, but were helpless to do anything else.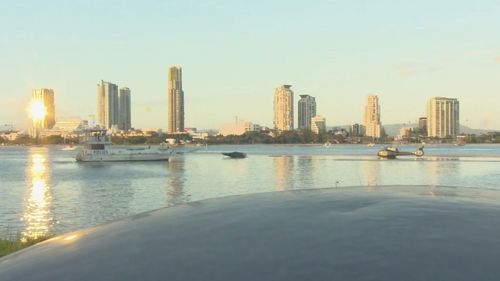 "We're kind of all just standing there in a bit of panic," she said.
"And then we saw the jetskis going up. It was amazing, watching the people in the marina just flooding to help."
Police praised the actions of nearby beachgoers who had raced to help the people in the fallen aircraft.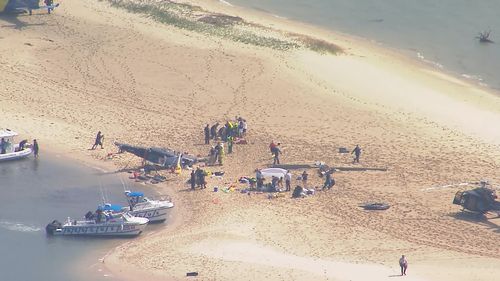 "We stayed for quite a number of hours those watching the rescue, which is a weird thing to say," Moran said.
"We were kind of waiting for a moment of someone to turn around and go thumbs up, all good.
An investigation into the crash is currently underway.