Travel Tips, trends and predictions for 2023: International and domestic travel, hottest destinations and how to save money and get the best travel deals
There's one destination Australians are desperate to visit this year, according to experts, and that's
Japan
.
Japan has only just opened post-COVID-19 and is one of the hottest destinations as Aussies continue to ramp up post-pandemic travel plans.
The cost of flights is increasing and the experts had one tip when quizzed about travelling in 2023 and that is to book well ahead.
Here's the 2023 travel insights experts shared with 9news.com.au, from the best regional trips to how to save for a getaway. 
Hottest destinations for 2023
Flight Centre Travel Consultant Nathan Varney said he's seeing customers who are "obsessed" with Japan and can't wait to get back now travel is allowed.
However, he said trips this year are proving expensive and he warned it's probably too late to get a good deal to travel there in 2023.
"I would recommend people to wait until 2024, just because it's so popular," Varney said.
As well as Japan, he is booking lots of couples on exotic trips to locations like Bora Bora and the Maldives.
Australia suffered through some of the harshest travel restrictions during the COVID-19 pandemic.
Many took the opportunity to leave the country once the borders opened last year
But if they went for a European summer, chances are their bags got lost or they were caught in delays as airports and airlines around the world grappled with a reinvigorated travel industry.
It appears the thirst is still there, with around-the-world trips stopping at multiple destinations also proving popular. 
"It's almost like binge travelling," Varney said.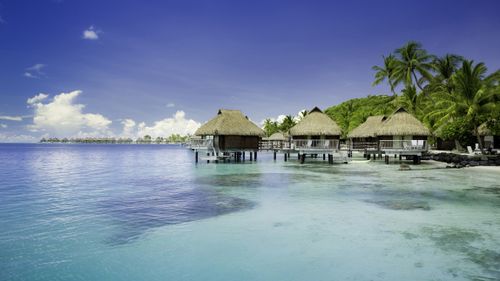 Booking travel on your own can be daunting, and Varney said seeing a travel agent can alleviate some stress.
"We've got the widest choice available and we know what to look for," he said.
Varney is heading to
Bali
this year, and taking a Trans-Pacific cruise.
Where is Australia's hottest travel destination?
When it comes to domestic travel,
Melbourne
is top of the list for many Aussies.
"Melbourne's doing a catch-up as a holiday destination for interstate travellers, and obviously we have a lot of fabulous events," Webjet CEO David Galt said.
If you want to head to the Victorian capital on a mini break, Galt advised travelling on a Monday or a Friday, as there are fewer business people around to push prices up.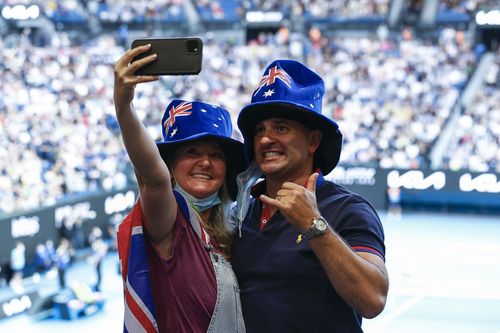 Overseas, New Zealand has been popular with Webjet customers, with many returning to catch up with family members.
Bali suffered through lockdowns, with the Indonesian island relying on tourism to boost the economy.
But the Aussie favourite is seeing a revival. 
"We've seen a lot of search demand for 2023," Galt said.
For those looking to save money, the Webjet CEO said to use the 'mix and match' feature to find the best deals with different flight companies.
As usual, school holidays remain the priciest time to travel.
Booking early is the key, he echoed, as airlines are not yet back to having the number of seats they did before the pandemic.
Galt himself will be heading to Adelaide in January to follow the Women's Tour Down Under, and later taking a family holiday to Broadbeach, Gold Coast.
Daniel Finch, Managing Director of Expedia Group said Wotif customers want to visit regional cities like Newcastle, NSW.
"There's some great new hotels that are opening, and a lot of new restaurants," Finch said.
"Then also the events, they've got the car racing again, and quite large talent going to Newcastle Entertainment Centre."
Elton John is one big name headed to Newcastle to play on January 8.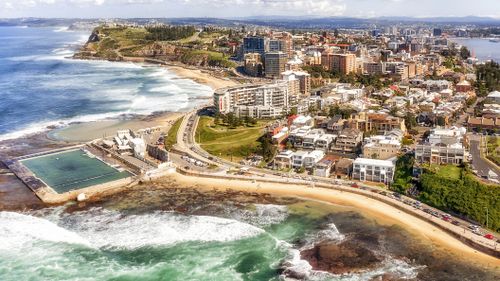 Regional beachside motels in beach towns like Brunswick Heads and Lennox Heads are also a hit.
One surprising destination topped the list for Expedia's international travel chart, Scotland's capital, Edinburgh.
Lisbon in Portugal and Tokyo in Japan made up the top three – with lapping up culture a big must-have for travellers in 2023.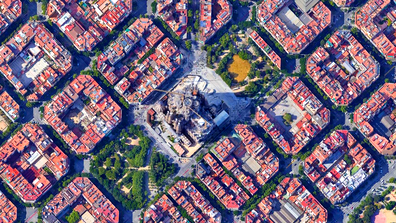 Can you guess the famous landmark from a satellite image from above?
Binge now and travel there later: TV shows inspiring trips
Paris, New York and Hawaii are also attracting Aussies – with shows we all binged in lockdown, like Emily in Paris, The White Lotus and Just Like That, to blame.
"The travellers that we've surveyed are inspired by TV shows," Finch said.
While some will enjoy the life of a bustling city, many Aussies appear to just want to get away from it all.
Stayz bosses said customers want to go rural on country trips.
Bright and Marysville in Victoria and Crackenback and Goulburn in NSW are sleepy hotspots.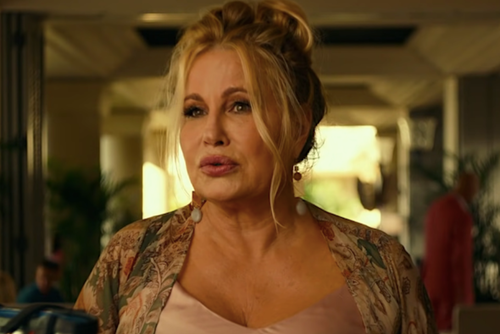 How to save extra cash for a 2023 holiday
"If you are booking domestic flights, booking at least three months in advance you can save around 25 per cent, and international a minimum of six months in advance you can save 25 per cent," Finch said.
Finch said he expects prices will gradually drop into this year.
"As capacity does start to come back, I'm absolutely expecting prices to come down," he said.
Finch himself hopes to head to 
Tasmania
and WA's Margaret River in 2023.
"I'm still keen to support the local tourism industry," he said.
Meanwhile Booking.com bosses said the Gold Coast was their top domestic destination.
Bangkok is a top spot for overseas trips, alongside Bali and Tokyo, Melissa Ellison, Area Manager for Booking.com Australia said.
Australia's most Googled searches of 2022
Ellison is heading to the Gold Coast in 2023, as well as Africa.